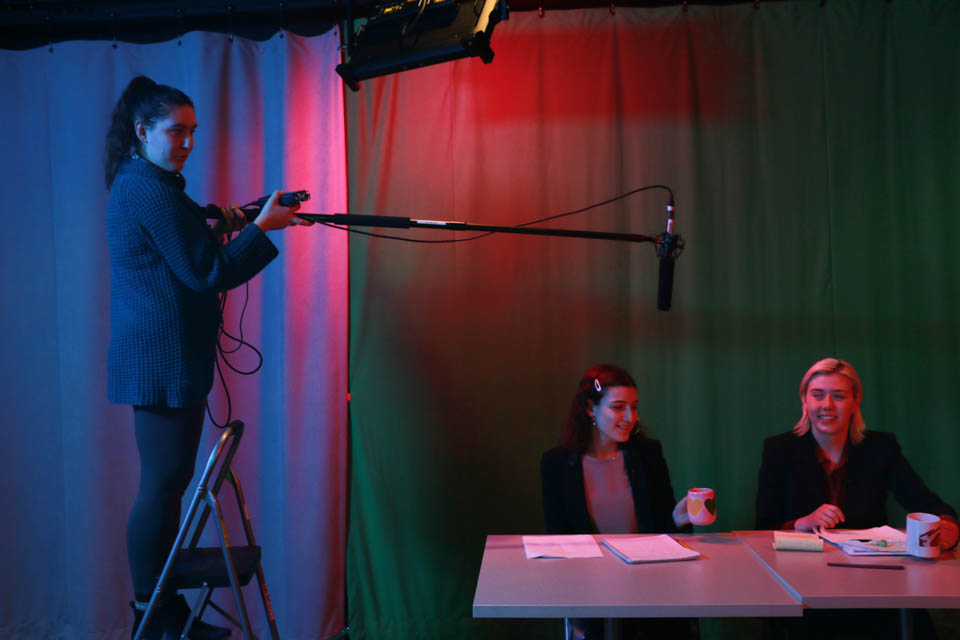 Last fall, Media Center Post-Bacc Ruby Mastrodimos began a program to give Barnard students more hands-on video production experience; the result is "The 1 Train is Delayed," an online comedy variety show which has already released three episodes. When viewers watch the finished results, they may not realize just how much work goes into creating 20 minutes of content, starting with the script.
The team of about half-dozen writers has been using the Center for Engaged Pedagogy as their home for the past two semesters. In this space, the writers have learned how to collaborate and workshop their sketches. Says head writer Kristin Arsenault '19, "Having a writers room full of women supporting each other writing comedy has been one of the most uplifting experiences I've had while at Barnard." Arsenault goes on to say that "being a part of this writers room has given me confidence not only in my own writing but in my ability to assist others in theirs in an encouraging way."
We look forward to the season finale of "The 1 Train is Delayed," which will be released online on April 29th!