Image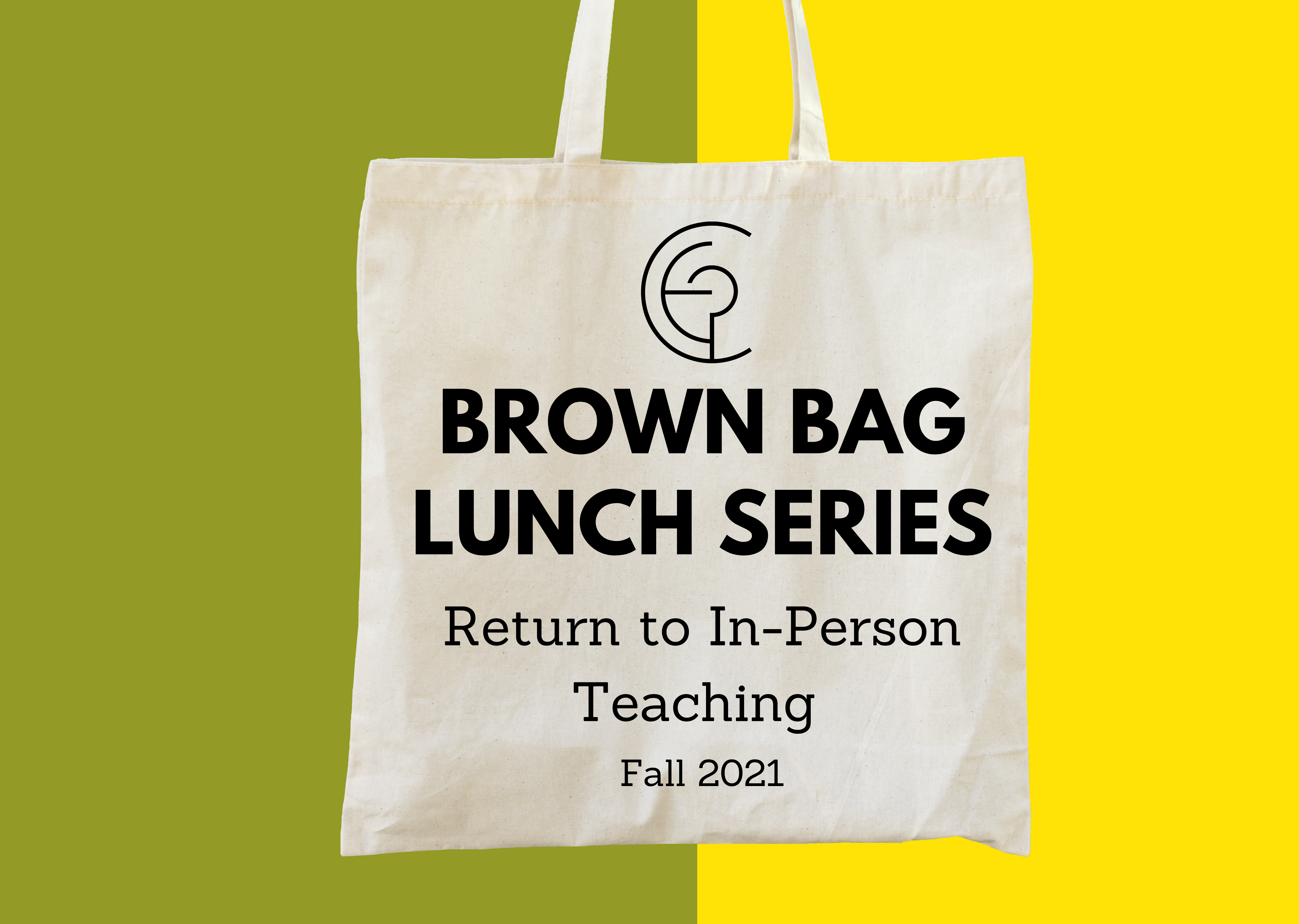 Join us for one or more of the CEP's Friday lunch discussions. These conversations will be organized around a pedagogical theme or approach. The purpose of these lunches will be to share effective teaching strategies, potential challenges and innovative practices. These discussions will be generative opportunities to learn and share with colleagues in an interdisciplinary and collaborative format.
In Fall 2021, the series will be organized around the theme: Return to In-Person Teaching. Please fill out the interest form if you would like to attend any of these sessions
While we would like all sessions to be in person over lunch, the first session will take place after lunch and without food because of current COVID-19 campus policies. Depending on interest, the first session may also be virtual. We will email everyone prior to the event to confirm the delivery mode, including either a room number or Zoom link.