Transition to In-Person Learning
Overview
For the Transition to In-Person Teaching Resource for Instructors, please go to the following page: https://cep.barnard.edu/transition-person-teaching.
As Barnard transitions to in-person teaching and learning this fall, it's normal to experience a range of feelings in the face of this change, including uncertainty, anxiety, excitement, and other emotions. This resource provides some guidance on what to expect this semester, and offers tips to help you feel more confident and comfortable returning to the classroom after remote learning (whether at Barnard or in your previous institution or high school). It might also be helpful to remember that the transition to in-person learning will likely be an ongoing process throughout the upcoming semester.
General Guidance
Keep in mind that returning to in-person learning may not mean that your campus experience will be the same as it was prior to the pandemic. Understanding that things will feel different or new can help you better adjust to the change. Returning to an in-person learning environment may feel overwhelming at first—this is normal! It is also okay to feel excitement about the transition! Everyone will experience this change differently.
Be mindful that everyone may have varied comfort levels with in-person interactions, especially physical touch and proximity to others. If you do not feel comfortable with close partner/group work or other activities requiring close contact, be sure to voice your concerns to your instructor. It's also a good idea to refrain from making assumptions about other people's comfort levels; when in doubt, ask.

You might also pay attention to your own social boundaries. As exciting as it might be to socialize again with friends and peers, it might be helpful to remember your "social battery," and build in alone time or social time (depending on your needs) into your calendar or week.
After engaging in remote learning for a sustained period of time, you may have grown accustomed to attending class and studying alone at home. Returning to the classroom is a shift in both your physical environment and your daily routines. You might feel more distracted or less in control of your surroundings, or not as immediately comfortable when you return to the classroom.

Remember to be patient with yourself—getting used to being focused in a physical classroom environment is a skill that you may have to relearn. Take the time to understand what strategies and additional support could help you feel more focused and comfortable in the classroom. Some simple tips for staying focused include thinking of or asking questions, getting involved in discussions, and taking notes.

If you run into challenges with staying focused in the classroom, you might consider discussing these challenges with or request support from your instructor. Difficulty concentrating or "brain fog" can also be a symptom of what scientists are calling "long Covid." If you think this might be the case, consider talking to your instructor about it, scheduling a consultation with the CEP, or setting up an appointment at the Furman Counseling Center.
While the return to in-person learning can be exciting, you might also be feeling a variety of emotions that can vary from day to day. You might be both looking forward to returning to campus while also feeling some anxiety about attending class in-person. Give yourself time to acknowledge how you are feeling and practice self-kindness instead of judging and criticizing yourself if you feel anxious and overwhelmed. It's OK to react negatively to a stressor. Recognizing that you are feeling a certain way can help you identify how to best respond to these emotions. You might try journaling briefly about your feelings each day to help get your thoughts and emotions out on the page. A potential open prompt could be: What are some things you are nervous about? What are some things that you are looking forward to?
Looking forward to things, celebrating small accomplishments, and recognizing things that you are excited about for return to in-person learning can be encouraging, motivating, and grounding as you return to the classroom.
In a recent article on survivor-centered and trauma-informed teaching in the college classroom, Nicole Bedera underscores the importance of practicing self-care. She describes "routine self-care" as the "regular practices that prevent emotional burnout and create a reserve of emotional spaces for taxing days" (2021, p. 273). For Bedera, this "includes pleasant things that [she] find[s] replenishing, like keeping [her] weekends free for leisure time with [her] loved ones, but also the more mundane and essential stuff like getting enough sleep, exercising regularly, and making time for health-affirming practices like therapy and physical checkups" (p. 273). During this period of big changes, it may be especially necessary to take time for yourself, draw on support networks, and pay attention to what can help you feel your best. Self-care practices might include walking in Riverside Park, taking study breaks to cook meals with friends, or calling your family.
Continue wearing masks in indoor spaces, respecting others' personal boundaries, washing hands regularly, and cleaning up after yourself in shared spaces.
Your First Day or Week
Image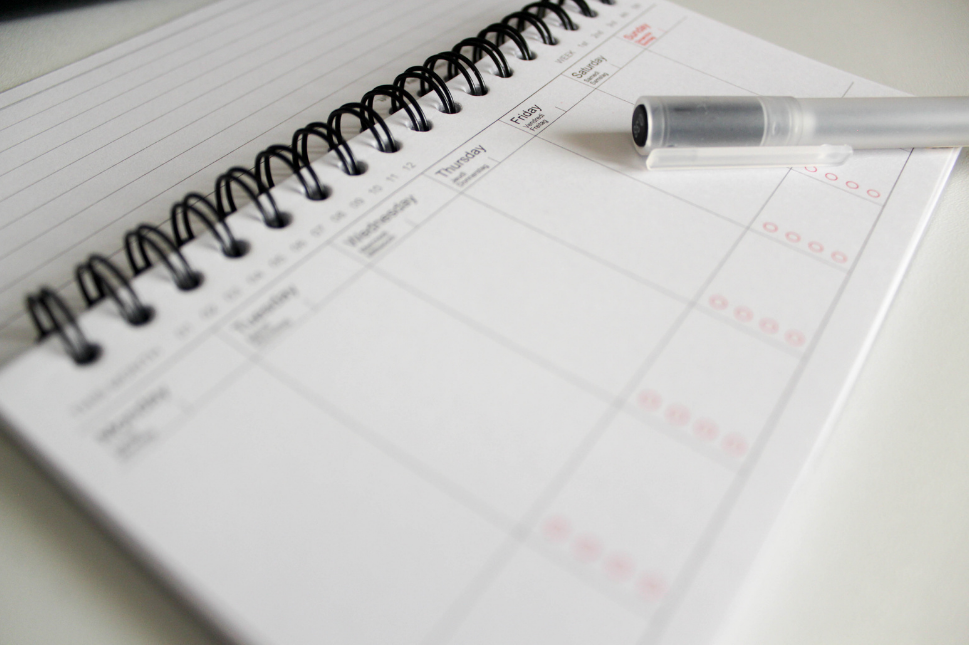 The following are tips to help you set yourself up for success as you return back to campus this fall!
Plan Ahead
Think about what you may need for your class that won't be readily available like it was during remote learning. This might include:

- ID card
- Basic supplies for notetaking
- Water bottle and/or food
- Personal hand sanitizer
- Clean mask 
- Chargers for electronic devices
Get Acquainted
If this is your first time being on Barnard's campus or you're not super confident navigating campus yet, you might consider commuting to and walking around campus before classes begin. This gives you an opportunity to time your commute and (re-)familiarize yourself with campus.
Make Time
Give yourself extra time to wake up and get ready for your day and give yourself extra time to commute to your class!