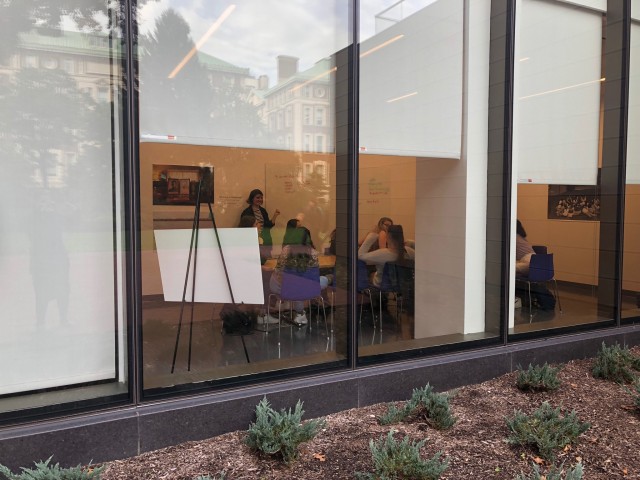 The Center for Engaged Pedagogy consists of a small seminar sized room in a beautifully visible location on the first floor of the Milstein Center for Teaching and Learning (Room 126). Faculty, staff, and student groups alike are welcome to reserve the space to expand conversations around pedagogy.
The space is best suited for intimate discussions and workshops of no more than 15 people. Request the space.
We have Open Hours in the Center on Fridays from 2pm-4pm.  All are welcome during Friday afternoon Open Hours.