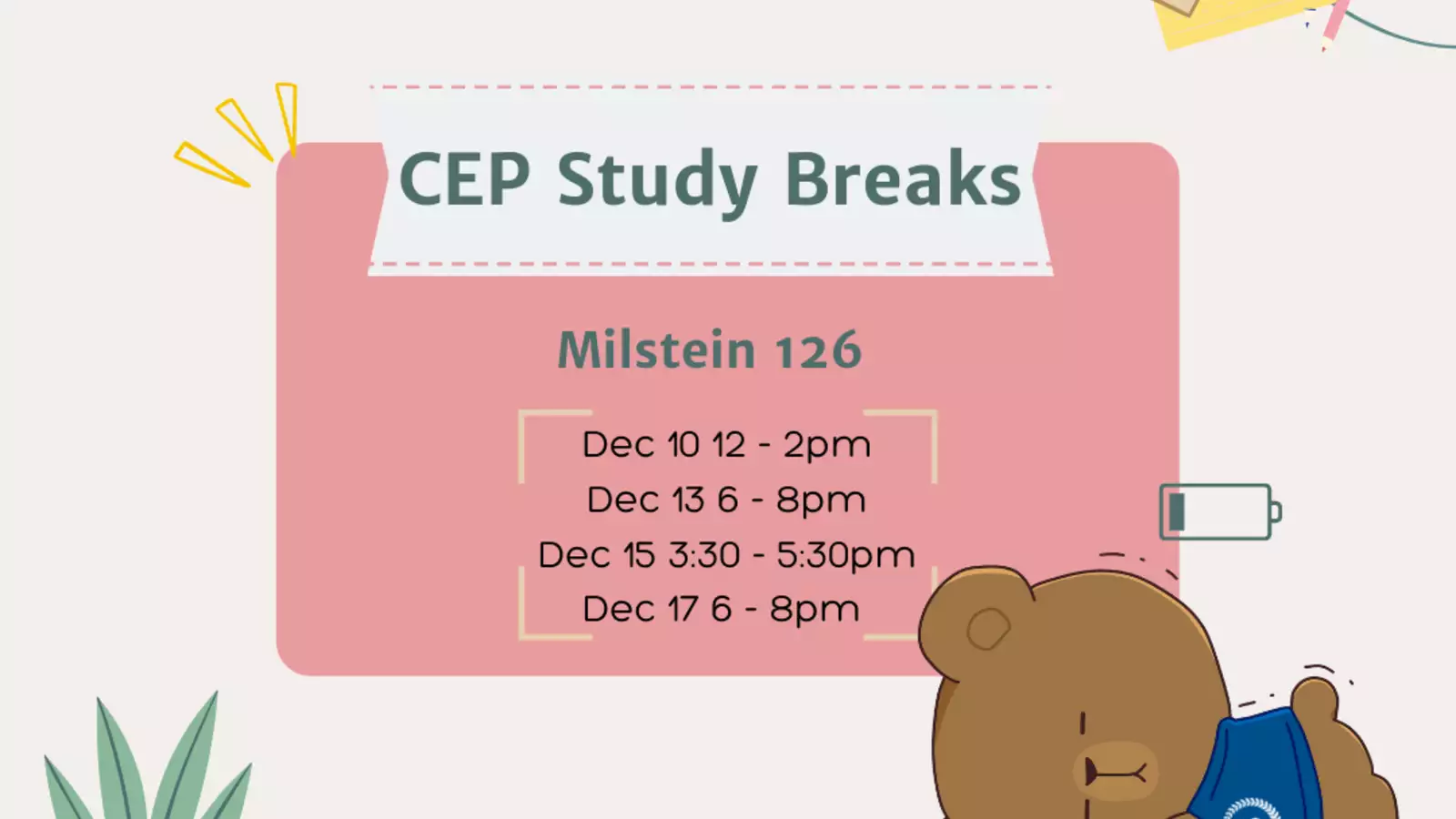 Do finals have you feeling stressed? Are you looking for a place to decompress? Look no further than the CEP's Study Breaks, hosted by the CEP Student Advisory Committee! Stop by for a few minutes or a few hours to spend time coloring, making your own stress ball, guided meditations, puzzles, and much more. Join us to make sure you are taking time for your health and well-being as you wrap up the semester. Come by 126 Milstein on:
December 10, 12-2pm
December 13, 6-8pm
December 15, 3:30-5:30pm
December 17, 6-8pm
Can't make any of our Study Breaks? No worries! Keep an eye around campus for posters with various tips for studying and wellness!