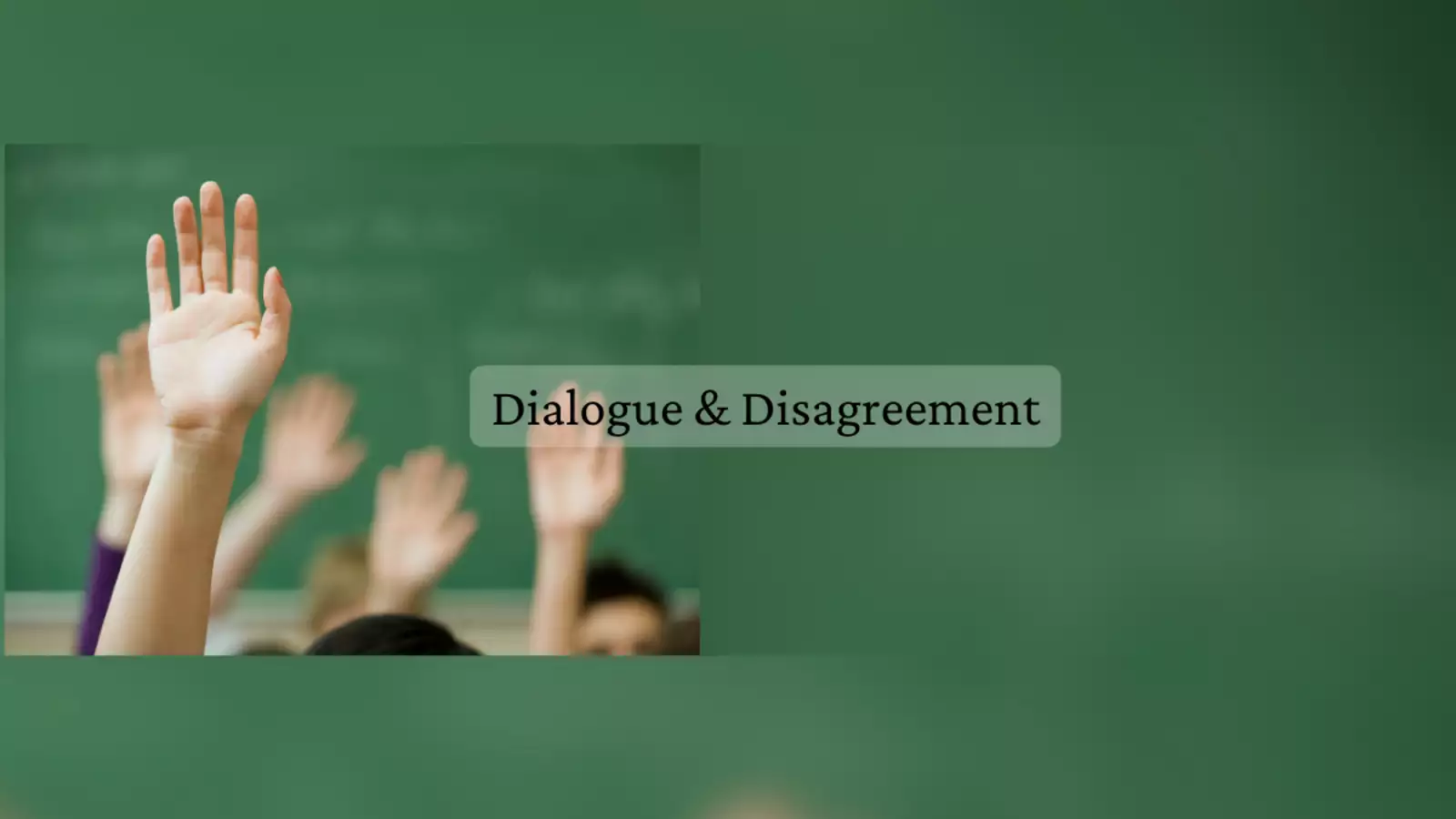 Overview
This resource presents a snapshot of an ongoing project that is dedicated to exploring techniques for facilitating complex classroom dialogues. Two goals inform our approach to this subject. First, this project aims to test and share pedagogical strategies that understand disagreement as essential to the process of learning. In this regard, all of the strategies and processes we describe below can be treated as tools for working through and with a range of social, political, and experiential differences in the classroom. Second, this project seeks to intervene in narratives that offer popular, but debatable, interpretations of what makes dialogue challenging today. In other words, rather than take widely circulated frameworks like cancel culture or safetyism at face value, this project explores how issues like burnout, political instability, cultures of punishment, and debt shape the conditions in which people perceive the value of teaching, learning, and relating across difference. 
While these practical and critical aims inform each other in every iteration of this project, the snapshot you are currently reading emphasizes pragmatic tools and approaches to facilitation and mediation. The sections of this project that we are foregrounding now include one on common group dynamics and another on specific tools that can be used to address them. To access the larger project, visit our forthcoming site, which will include a larger introduction to this initiative, a planning checklist for the semester and individual class meetings, a glossary of key terms, and a series of critical considerations on the broader topic. Eventually this site will include other features, such as a series of short essays that explore perspectives on dialogue, difference, and pedagogy today. 
Both this snapshot and the larger project it is connected to are intended to be dynamic resources that the CEP will expand and revise as it learns about and experiments with different facilitation tools and processes. The version you are reading was published on August 15, 2023. Edits to this page will be documented here.
Dynamics
Below are descriptions of common group dynamics that present either an obstacle to robust dialogue or a barrier to thoughtful engagement. These dynamics were selected in order to illustrate common concerns that emerged in a Spring 2023 survey of Barnard instructors about their experiences planning for and facilitating discussions of volatile topics. On our related site, we identify preparatory steps instructors can take to anticipate and circumvent these dynamics.
Tools and processes
The tools and processes identified below can be used in a variety of ways—as practices to incorporate into a course or lesson plan or as techniques to keep in one's back pocket. In each entry, we describe: first, how to use this tool or process without squashing different contributions or perspectives; second, the affordances and risks that instructors can anticipate while using them; and third, which of the dynamics identified in the previous section any tool or process might be used to address.
Boodman, E. (2019). Radical scaffolding against critique fatigue. Radical Teacher no. 115, 27-32. https://doi.org/10.5195/rt.2019.669
Carvalho, H. and Chamberlen A. (2017). Why punishment pleases: Punitive feelings in a world of hostile solidarity. Punishment & Society 20(2), 217-234. https://doi.org/10.1177/1462474517699814
Ewara, E. (2022). Idle talk and anti-racism: On critical phenomenology, language, and racial justice. Puncta: journal of critical phenomenology 5(4), 32-50. https://doi.org/10.5399/PJCP.v5i4.3
Fisher, R. and Petryk, T. (2017). Balancing asymmetrical social power dynamics. IGR Working Paper Series #3, 1-15.
Flaherty C. (2023, May 23). Stress is hurting college students. Inside Higher Education. https://www.insidehighered.com/news/student-success/health-wellness/2023/05/23/survey-stress-hurting-college-students
Hubrig, A., Masterson, J., Seibert Desjarlais, S. K., Stenberg, S. J., Thielen, B. M. (2020). Disrupting Diversity Management: Toward a Difference-Driven Pedagogy. Pedagogy 20(2), 279-301. https://doi.org/10.1215/15314200-8091903
Lipson, S.K., Zhou, S., Abelson, S., Heinze, J., Jirsa, M., Morigney, J., Patterson, A., Singh, M., Eisenberg, D. (2022, June). Trends in college student mental health and health-seeking by race/ethnicity: Findings from the national healthy minds study, 2013-2021. Journal of Affective Disorders 306(1), 138-147. https://doi.org/10.1016/j.jad.2022.03.038